When can I expect my shipment?

Products ship out same day, and should arrive between 3-5 business days.

Yes. Our product was manufactured in an FDA and NSF compliant facility. This product does contain mushrooms, which is a common allergen. If you are pregnant, lactating, have a medical condition, or are taking any medication, please consult your physician.

The statements made on this website have not been evaluated by the FDA (U.S. Food & Drug Administration). The products sold on this website are not intended to diagnose, treat, cure, or prevent any disease. The information provided by this website or this company is not a substitute for a face-to-face consultation with your physician, and should not be construed as individual medical advice.
6,000 mg of Collagen Peptides
2,500 mg of Coconut Oil Blend (Coconut Oil, maltodextrin, and modified food starch)
250 mg of L-Theanine
250 mg of Lion's Mane Mushroom Powder (Hericium erinaceus)(fruit body)
250 mg of Cordyceps Extract (Cordyceps sinensis)(mycelium)
250 mg of Reishi Mushroom (Ganoderma lucidum)(fruit body)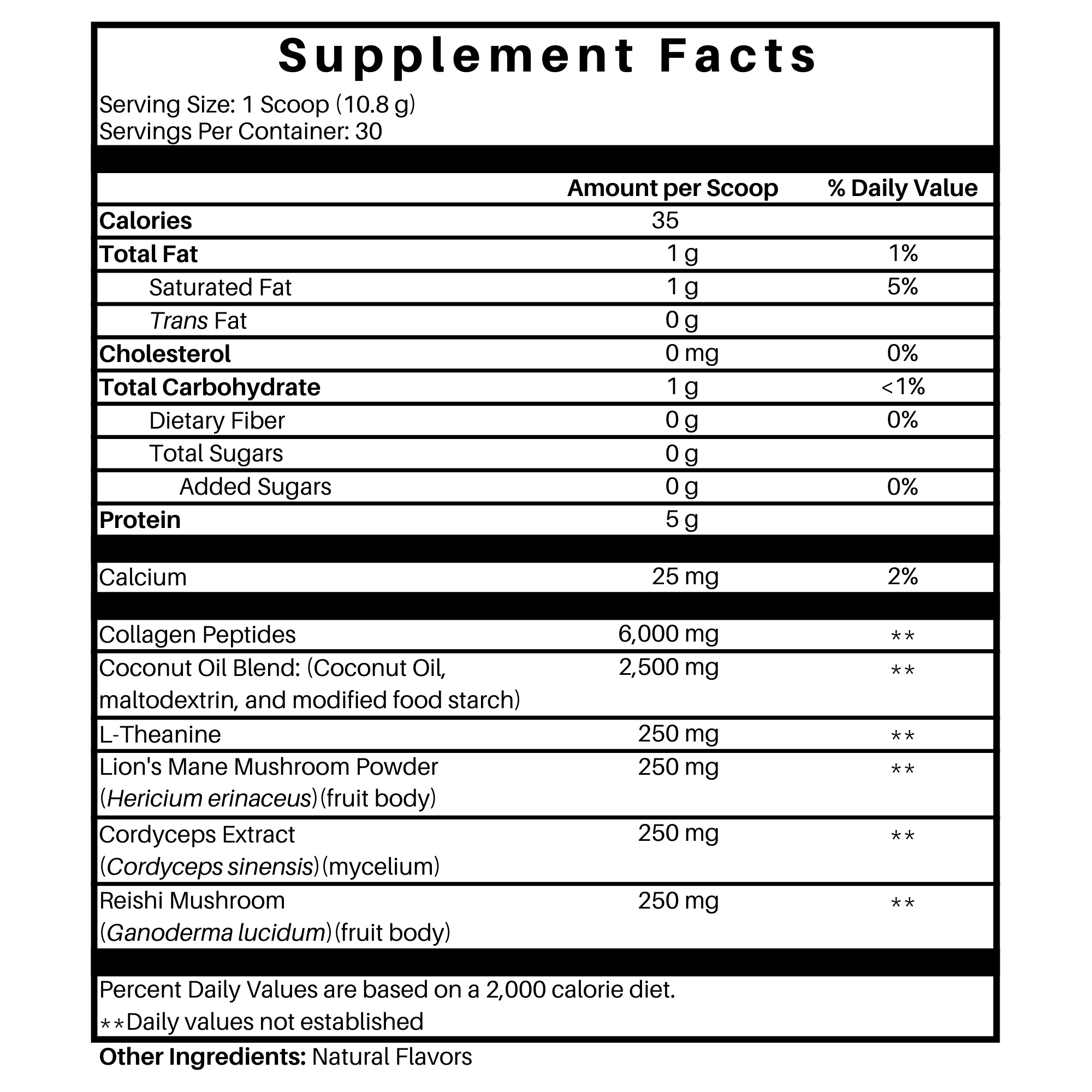 The product has a shelf life of 2 years. There are 30 servings in each container. We recommend taking one serving a day, either in the morning or midday. The effects of the product vary on each individual.
No. Our product is dairy free.
No. Our product is sugar free.
Can't find an answer to your question?

Fill out the form below or email us at support@skilfuel.com