Powered by nootropics, mushrooms, and collagen, our sugar free, dairy free coffee creamer gives you longer lasting energy and focus than the coffee it's in.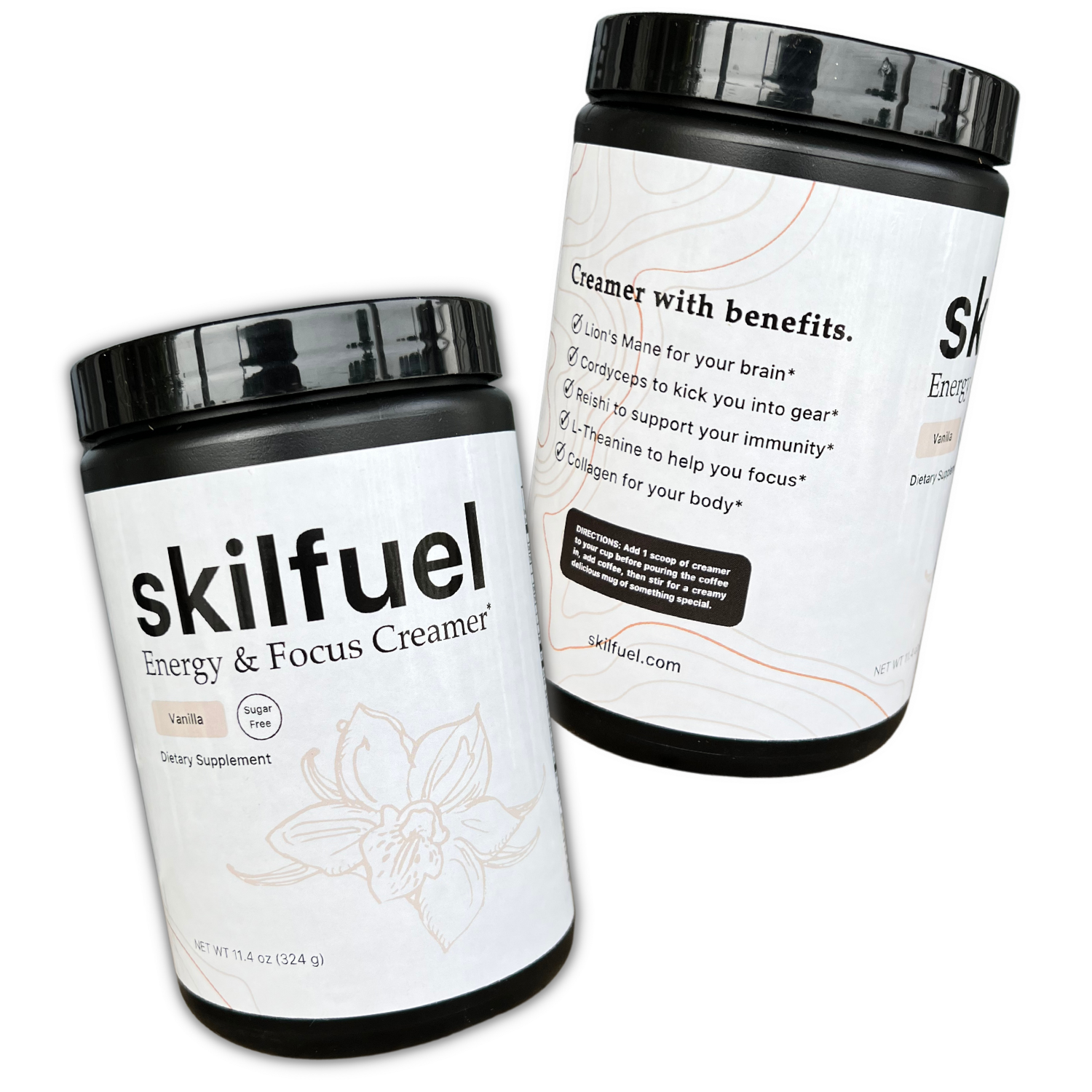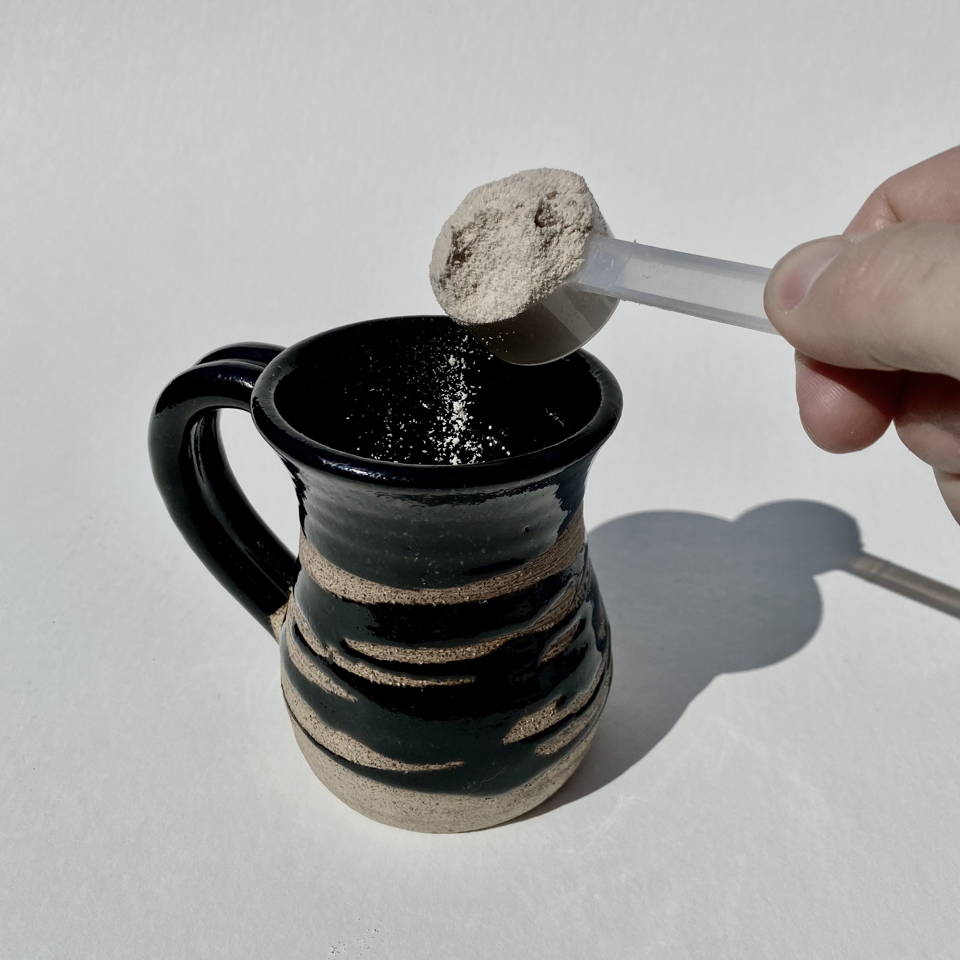 Natural Ingredients
Backed by Science
Engineered with five natural ingredients to help stimulate focus, energy, motivation, mood and overall health.
Lions Mane for your brain

Cordyceps to kick you into gear

Reishi to boost your mood

L-Theanine to help you focus
4.8 Stars from our Amazing Community
"I love drinking coffee, but I have developed some bad habits through the years. I have become reliant on several cups in both the morning and afternoon, but Skilfuel has changed my coffee intake routine for the better! I enjoy black coffee so I have been starting my day with one cup of black coffee and then one cup mixed with Skilfuel and I am set for the whole day. No more afternoon coffee and a genuinely more focused work day!"
"This creamer is amazing. It has an excellent flavor and NO CLUMPS! It fully dissolves (unlike other "super" creamers I've tried). But even better is the effect it has. This creamer was the only change I made in my routine this week. I've been more focused, less anxious, and benefiting from a new level of clarity. As someone with unmedicated ADHD, I have high praise for natural products that can help me get motivated and stay in task. Truly a great product."
"I asked my doctor about the ingredients in this creamer, and she was incredibly impressed with how good they were! I have struggled with energy and focus for a few years and coffee alone helps but leaves me feeling jittery and there is always a crash. This wakes me up in the morning without the jittery feeling and lasts way longer than just my morning cup of coffee! I will definitely be reordering this creamer."
Skilfuel is made from the highest
quality ingredients, in accordance
with the strictest quality standards.
Using the latest science, we select the most effective and bioavailable form of every single ingredient in Skilfuel to deliver the highest possible quality and value.
Frequently Asked Questions

When can I expect my shipment?

Products ship out same day, and should arrive between 3-5 business days.

Yes. Our product was manufactured in an FDA and NSF compliant facility. This product does contain mushrooms, which is a common allergen. If you are pregnant, lactating, have a medical condition, or are taking any medication, please consult your physician.

The statements made on this website have not been evaluated by the FDA (U.S. Food & Drug Administration). The products sold on this website are not intended to diagnose, treat, cure, or prevent any disease. The information provided by this website or this company is not a substitute for a face-to-face consultation with your physician, and should not be construed as individual medical advice.
6,000 mg of Collagen Peptides
2,500 mg of Coconut Oil Blend (Coconut Oil, maltodextrin, and modified food starch)
250 mg of L-Theanine
250 mg of Lion's Mane Mushroom Powder (Hericium erinaceus)(fruit body)
250 mg of Cordyceps Extract (Cordyceps sinensis)(mycelium)
250 mg of Reishi Mushroom (Ganoderma lucidum)(fruit body)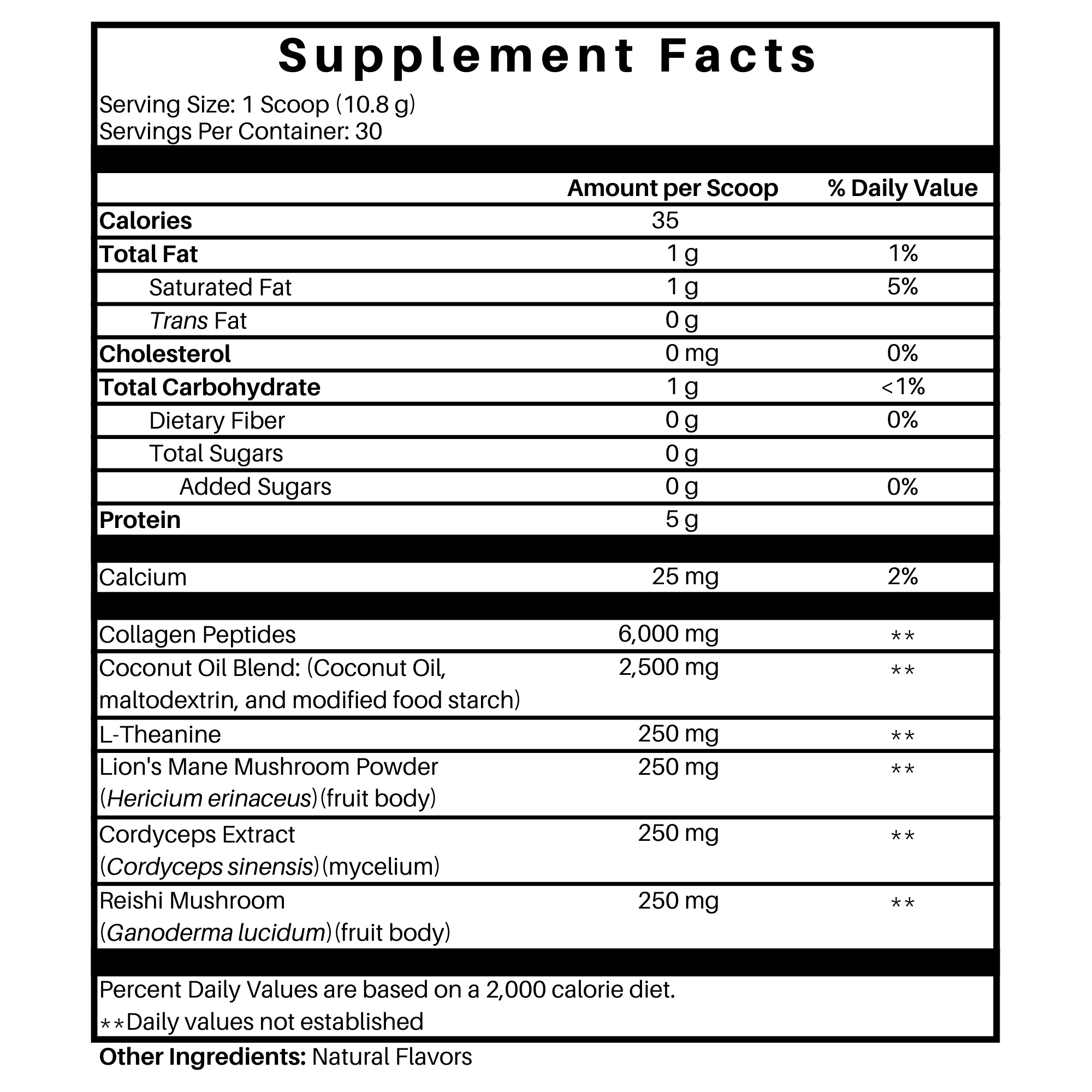 The product has a shelf life of 2 years. There are 30 servings in each container. We recommend taking one serving a day, either in the morning or midday. The effects of the product vary on each individual.
No. Our product is dairy free.
No. Our product is sugar free.
Can't find an answer to your question?

Fill out the form below or email us at support@skilfuel.com